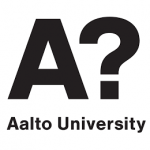 Website Aalto University
We are looking for a Master Thesis employee for the DETA project. The task is to develop a new version of a web application for tracking emotions and to study how UI design can enhance the collection of more accurate data about emotions. The development focus is on advancing the UI and usability of the application to make it more interesting and convenient for the users to report and analyze their emotions in everyday life. The new version will be used in supporting students at Aalto University to improve their emotional wellbeing and health. This is done in collaboration with the AllWell? initiative. The new version will also be used as a research tool in various studies conducted by Aalto researchers.
What is DETA?
DETA project will develop and implement digital emotion tracking solutions for well-being, research, and education at Aalto University. DETA connects the relevant skillsets at Aalto University to create innovative digital ways to study emotions and the impact of digitalization on emotions.
What is AllWell?
The well-being and study abilities of the students are important at Aalto University as a part of Aalto strategy 2016-2020. The goal of AllWell? is to enhance the success of students by advancing study support, teaching, learning services and focusing support on study capabilities.
Required competences of the Master Thesis employee:
basic knowledge of User Interface design
some experience with programming Web Services (the current version is implemented with Angular in the frontend and Node.js in the backend)
interest in emotion technologies and theories
When?
Thesis work would start as soon as possible and the contract is made for 6 months (full-time work).
Salary?
EUR 2461 per month
How to apply?
Send your application to Professor Tapio Takala (tapio.takala@aalto.fi) as soon as possible. The application includes:
motivation letter (max 1 page)
transcript of records
CV
More information:
Tapio Takala
tapio.takala@aalto.fi
http://www.cs.hut.fi/~tta/