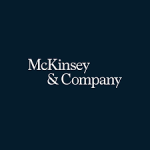 Website McKinsey
The trusted advisor and counselor to many of the world's most influential businesses and institutions.
McKinsey Helsinki is looking for consultants, associates, and interns to join us as we grow. This is an opportunity for you to collaborate on exciting projects with diverse teams— both regionally and globally.
We look for experienced professionals, recent graduates, or current students from various backgrounds. McKinsey provides a breadth of projects, client opportunities, professional development, and a supportive culture while you navigate your consulting career.
Career inquiries: Current students and recent graduates, Pia Pitkänen, +358 (9) 6157 1742
Career inquiries: Experienced professionals, PJ Cruz, +358 (9) 6157 1741