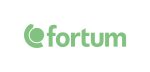 Website Fortum
The Summer Energy campaign has kicked off and we are once again hiring new teammates for summer 2022! We offer you a proper induction to your assignments and you also get to meet and receive support from other summer trainees. Join us as Summer trainee and take an active role for a cleaner world!
We want to hold onto the talent and fresh ideas that our summer trainees bring along, which is why there are opportunities to continue working with us after summer, too. We help you combine your work and studies seamlessly; dozens of students also work on their theses with us every year.
Your role
We are looking for a summer trainee to our data engineering team to work with us between 1.5.-30.9.2022 at our headquarters in Keilalahti, Espoo, or in our Solna, Stockholm office. We have worked remotely since March 2020, switching to hybrid work model when Corona situation allows. Your assignments include support and development activities in this team responsible of Fortum's data platform and will be based on your level of experience and skills.
Why Fortum?
With us, you can take an active role in driving the change for a cleaner world. To achieve this, we embrace our open company culture. With mutual trust, believing in people, and taking care of everyone's wellbeing we can we reach even better results. Flexibility is the new normal and we apply hybrid way of working wherever possible.
For you, working at Fortum means exciting opportunities to develop your expertise and create a unique career path. We will support you on this journey. We believe diversity and inclusion inspire all of us to innovate and grow together. Therefore, we are committed to building teams where everyone feels included and is treated equally.
What we are looking for
You are service-minded, analytical, and able to communicate and document technical solutions. You are a team player who likes to work in an international environment and you speak and write fluent English. Previous IT experience and programming skills are a must, although we highly value motivation to learn and grow in the position. Experience in the following or related areas are considered an advantage: data lakes, databases, IoT, SQL, python, scala, spark, terraform and cloud technologies.
Interested?
Please send your application by January 31st, 2022. For further information, please contact Antti Merenheimo, +358 40 537 9994 or through e-mail antti.merenheimo@fortum.com.
Our recruitment process might include a video interview, which will be followed by manager's face-to-face interview. Please apply as soon as possible, as we start contacting suitable candidates already during application period.
To be selected for the position, the applicant must go through background clearance and a health examination including drug testing.
At Fortum we drive change where it matters. We are a European energy company providing our customers with electricity, gas, heating and cooling as well as smart solutions to improve resource efficiency. Together with our subsidiary Uniper, we are the third largest producer of CO2-free electricity in Europe. With around 20,000 professionals and activities in more than 40 countries, we have the competence and resources to grow and to drive the energy transition forward. We strive to make an impact through a culture of open leadership, curiosity and continuous improvement. Do you want to take an active role for a cleaner world? Come lead the change with us! www.fortum.com