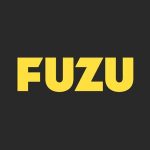 Website Fuzu Ltd
Career development and recruiting solutions for African markets.
We at Fuzu are looking for three new team members to join our Product Team: Full-Stack Developer, Lead Backend Developer and Product Architect. You would be joining an ambitious and high-performing team of professionals with experience from working in fast-growing startups in Europe, Africa, and the US.
Fuzu builds and operates a career development platform that helps people accelerate their growth through career guidance, learning, and inspirational content. Fuzu personalises the content and services to each user based on an intricate data architecture and ML models. We have teams located in Finland, Kenya, Uganda, Nigeria and Ukraine. Our work has been recognised globally and we have been nominated as one of the most promising growth companies in Africa and the Nordics.
Read more about the positions here:
Lead Backend Developer – https://thehub.io/jobs/60ad0b5dcf042a54c59f1c6a
Full-Stack Developer – https://thehub.io/jobs/60ad0ca7cf042a54c59f87b2
Product Architect – https://thehub.io/jobs/60ade149cf042a54c5cefdb0
To apply for this job please visit thehub.io.