Internship
Summer Job
15.3.2020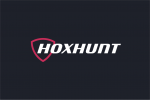 Website Hoxhunt
Hoxhunt Summer Hunters 2020 application period is now open!
Do you want to see your code creating a real impact on society? How does it sound to spend the summer fighting against cybercrime? Jour our team as a Hoxhunt Summer Hunter and you will be contributing to a tool that turns employees into the strongest asset in cybersecurity. Hoxhunt Summer Hunters is an internship program for aspiring
software developers, data scientists, UX designers and product analysts
taking place in the summer months of 2020. We care about your progress and want to help you grow into your fullest potential during the summer. Our friendly Hoxhunt mentors will be there to support you throughout the program. So what are you waiting for? Apply now at
https://hunters.hoxhunt.com/
!
More information:
Pauliina Solanne
Software Engineer
0407423150