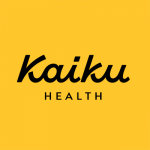 Website Kaiku Health
Kaiku Health is looking for software engineering professionals to join our product team in Helsinki! You will take part in building our next generation digital patient monitoring and guidance platform that improves the outcomes of cancer treatments. At the moment we have 3 openings in our team.
Our product team is a mix of design, engineering, data science, and medical professionals. Nurses and physicians use the product to manage patients' treatment journeys, follow patients' symptoms and quality of life, and communicate with patients about their treatments. We value quality software as we're building a product that will be used by people of all ages with varying skills.
As a full-stack engineer you will work in cooperation with our designers, product management, and other engineers to build Kaiku Health's application. The application consists of multiple services and components powered with technologies like Ruby on Rails, React, Flask, Docker and many others. We ship early and often in a lean way and see that as an opportunity to learn and improve our work. You'll have word in the used technologies, processes, tools, and practices. We value earlier experience in the medical field but it is not required.
Interested? Great, we can't wait to hear from you! Submit your application via the "Apply" link on the linked application page. We are screening applications as they come.
What can we offer you?
High ownership of your work in a flat organization,
Meaningful work that has real-life impact on cancer patients' well-being,
Humane, respectful, ambitious, and open organization culture,
Occupational health care service and an extended private healthcare insurance
What would help you thrive in this job?
3+ years of experience as a professional software developer,
Skills in developing production grade web applications,
Earlier experience with some of the relevant technologies: Ruby, Ruby on Rails or similar, React, PostgreSQL and RESTful APIs,
Understanding of modern software development tools and technologies,
Pragmatic mindset: we ship early and often working software that our customers rely on,
Ability to collaborate effectively with the team and customers,
You communicate fluently in English (Finnish, German and/or Swedish is a plus).
More about Kaiku Health
At Kaiku Health we are a team that cherishes its startup roots, enjoys a positive atmosphere and a fast paced working environment. Being a part of Elekta gives us the opportunity to work on a global scale and provides us with endless possibilities for growth and development. Together, Kaiku and Elekta share a joint passion for innovation and improving the lives of people living with cancer.