Full Time
Summer Job
Applications have closed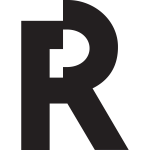 Website Reaktor
Are you an enthusiastic UX or visual designer who's looking for a place to put your digital design skills to good use and learn new skills? We're looking to hire summer designers to work as team members in our digital product creation teams. Together with your team, you'll be designing and implementing fluent customer flows and desirable user interfaces and validating designs as early as possible. Apply by February 28, 2020.
What we're looking for
We're seeking potential, not masters. Therefore, we don't expect you to know everything when joining us. However, we do call for eagerness and ability to learn new things and work in a team.
As a summer designer you:
Have some previous experience with the digital domain. Work experience is great, but you can also use school or hobby projects as a reference in your portfolio.
Have a strong interest in and ability to do user experience or visual design for digital products.
Are comfortable choosing your design tools depending on the context, whether it's pen and paper, Sketch, Figma, or something else.
Have some previous experience in user interviews and validating designs (especially for UX designer applicants).
Are able to communicate your design decisions.
Are fluent in Finnish. Most of our on-going design projects in Helsinki require fluency in Finnish, which is why we're, unfortunately, unable to hire English-speaking summer designers.
What we offer
Meaningful projects that solve real-life problems. You'll be spending your summer with one of our digital product creation teams solving actual problems.
A passionate community of experts as your colleagues. As a Reaktorian, you'll have talented and experienced colleagues around you, ready to help you whenever you need it.
A workplace where you can feel like home. We're not looking to hire your work-self, but we're looking to hire you as a whole and let you be the same person at work as at home.
A summer that is not all about work. We Reaktorians take our work seriously, but we also like to have fun, which is why we're having regular team days and doing non-work-related activities together.
More info on how to apply: reaktor.com/junior/