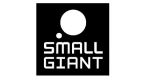 Small Giant Games
Type: Full-time, permanent
Preferred background: Flexible
Work hours: 37,5 hours per week
Starting date: Negotiable
Location: Kasarmikatu 42, 00130 Helsinki
Application deadline: 6.12.2021
Small Giant Games is one of the fastest growing mobile game companies in the world. We believe that small, skilled and independent teams can accomplish gigantic things. Our brand-new office is located right in the heart of downtown Helsinki, and hosts our awesome, international team of 70 people. We bring years of experience to the table, with a crew of top players in game development, software engineering and graphic design. We aim to give you gaming experiences you simply won't forget – filled with fabulous characters, rich animations, and beautiful graphics. And we always focus on friends, bringing you social and multiplayer games you want to keep playing.
We are currently looking for a passionate Game Developer to join the ranks of Small Giant Games. More specifically, you will be a part of the core game development team and participate in the programming and development of the latest game, Puzzle Combat. Check out the trailer released earlier this spring: https://www.youtube.com/watch?v=DZRiIiVqlBA. As a Game Developer, you will work in close cooperation with game animators as well as other designers and developers, and in the team, your initial role will be to implement awesome new heroes and special skills for the game. Nevertheless, besides the client side, you will also get the chance to learn more about the server side and work on the full stack. Some of the used tools are Unity, C#, Scala, MongoDB and AWS.
This is a unique opportunity to take part in creating new features to one of the most exciting new mobile games in the world. So, whether you have years of experience, or you're enthusiastic, smart, and quick to learn – we'd love to hear from you!
We hope you have at least the following qualities:
– Relevant educational background
– Some experience in developing software, preferably with Java or C#
– A razor sharp mind and the ability to learn new things extremely quickly
– A positive "can-do" attitude
– Passion for games
– Fluency in English
We consider as an asset:
– (Long) history of programming as a hobby
– Experience in developing with Unity
– Interest in game design
Small Giant Games offers you the following and much, much more:
– Exciting, fun – and successful – projects to work on
– Lots of power and responsibility
– Extremely talented and helpful colleagues. This is a once in a lifetime learning opportunity!
– Office located conveniently in downtown Helsinki
– Competitive salary and other benefits
In this position you will be employed directly by Small Giant Games.
Are you a programmer by day and a gamer by night? Please submit your application letter and CV by latest 6.12.2021 in PDF-format via aTalent's application system here: https://emp.jobylon.com/applications/jobs/104676/create/. Please mention your salary request and possible starting date in your application documents. If you have a GitHub or similar profile, we'd also like to check it out!
You can familiarize yourself with Small Giant Games here: https://www.smallgiantgames.com/. For more information about the recruitment process contact aTalent's Operations Manager Mikaela Johansson (+358 50 351 2400, mikaela.johansson(at)atalent.fi).