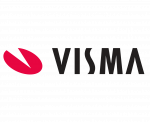 Website Visma
Are you ready to challenge yourself next summer? 
As one of Europe's leading software companies, Visma is the perfect place to acquire relevant experience within your expertise. We offer talented students with management ambitions, curiosity and a profound entrepreneurial spirit a unique opportunity to work as a Summer Intern to start your professional development.
About the program
The internship is project-based, and from day one you will be working closely with the management group, be responsible for planning and carrying through an actual project within one of Visma's many business areas. During the internship period you will be able to apply theory into practice, participate in relevant courses and social activities. In addition you will build a large network of colleagues.
The first week of the internship will be spent at Visma's headquarters in Oslo together with all other Summer Interns from the Nordic countries.
We are looking for you who 
Have a genuine interest for technology
Have maximum two years left of your Master's degree within Computer Science/ Technology/ IT, Economics, Management or Business
Have good academic results
Are fluent in at least one Nordic language and English
Are curious, self-driven and eager to take on challenges
As a Summer Intern in Visma you will get
Relevant courses and training
Close follow-up from buddies and colleagues
Competitive conditions
Inclusive and social work environment
Interested? Apply before 02.02.2020 here. If you have any questions regarding the process or the graduate program you are welcome to contact Emma Lehelä, HR Specialist: emma.lehela@visma.com.
About Visma
Visma offers software and services that simplify and digitise core business processes in the private and public sector. We operate across the entire Nordic region along with Benelux, Central and Eastern Europe. With over 9,500 employees, 1,000,000 customer contracts and net revenue of EUR 1.2 billion in 2018, we are one of Europe's leading software companies.