Full Time
Internship
Trainee
Anywhere
28.2.2021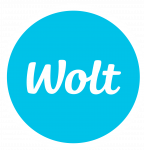 Website Wolt Enterprises Oy
Are you interested in kick-starting your career in business development and looking for an opportunity to join a fast-paced rocket ship? Are you excited about challenges typically referred to as "building a plane while flying"? If yes, then read further below and apply through the link!
—
Role background
Wolt is a Finnish technology company and we're best known for our food delivery platform. We've grown rapidly in the past few years – after launching our service in Finland in 2015, we've expanded to operate in 23 countries across Europe and Asia! Currently, we have more than 27 000 restaurant and retail partners on board.
Our Global Restaurant Operations team has grown with the business and it's expanding further still – and we're looking to bring in a Business Development Intern. This team focuses on developing the merchant side of Wolt's business, in order to grow and retain our supply base of restaurant partners across our 23 countries, and enhance the scalability of our local restaurant operations in all countries. Core areas of development include topics such as the sales and account management operating models, performance management, venue onboarding process efficiency and scalability as well as expansion to new value-added services for our restaurant partners. The day-to-day needs will evolve with the company's continued growth, so in this role there are a lot of exciting opportunities to explore.
This is a flexible 6 month internship with the possibility for a permanent job offer after a successful internship. We are looking for someone to join full-time, but we are flexible both in regards to the length of the internship as well as the weekly hours.
What you'll be doing
Help us in developing and optimizing processes across sales, onboarding and account management.
Own project streams in 1-2 development projects that leverage the power of automations & integrations across our technology stack (CRM, task management software, internal tools & related API integrations).
Make sense of it all with our analytical tools and of course with Excel.
Support our 23 country teams in developing their workflows to collaborate with 1000s of merchants.
Our humble expectations
Business-focused MSc degree, or studying towards one, with orientation towards technology (e.g., but not limited to, Industrial Engineering, Information Networks, Business Technology).
This is not a developer role, but if you like to optimize tasks with macros, simple scripts and similar things that some people call "hacks", good!
We don't expect you to have experience from things such as API connections, Zapier/Integromat, JSON files, webhooks, HTML templates – but if you dislike those topics, this is not necessarily the right position for you!
We expect you to already have some working experience, preferably in a fast-changing environment such as a technology startup or similar venture, or from a management consulting internship.
Especially valuable if you have worked with setting up CRM tools & processes: e.g., lead management, nurture flows, account management etc.
You can understand interdependencies and implications on company's growth and other parts of the business, while also being able to drill down into the nitty-gritty to actually implement change. Your job will not be to draw process diagrams!
Analytical thinking and very good Excel skills are a must.
Next steps
If you are excited about working in a high-growth environment and taking ownership, and you have the drive to build things from scratch, then click below to apply and get the conversation going.
Application deadline is on Sunday February 21st, but we are reviewing applications on an on-going basis, so make sure you apply today!
About Wolt
Wolt is a technology company that makes it incredibly easy to discover and get the best restaurants, grocery stores and other local shops delivered to your home or office. Wolt works together with over 30,000 restaurant and retail partners as well as with over 60,000 courier partners across 23 countries and 129 cities.
Our apps (iOS and Android) have the industry's highest reviews, largely because of our customer-centric approach to how we build our products and operations. For example, our customer service team responds in a matter of seconds, in the customer's own language.
We've raised more than €707M in financing from renowned U.S. and European based investors, such as ICONIQ Capital, Tiger Global, DST, Prosus, KKR, Coatue, 83North, Goldman Sachs, Highland Europe and EQT Ventures & EQT Growth, among others. We've also been fortunate enough to receive some appreciation and recognition for our hard work along the way: Apple selected Wolt's app as their Editors' Choice, Wired named the company one of the "Hottest Startups in Europe," Forbes included our CEO Miki Kuusi on its 30-under-30 in Consumer Tech list, and the Nordic Startup Awards named Wolt Company of the Year.
In 2020, the Financial Times named us Europe's second fastest growing company. We're still expanding rapidly and are looking for more talented individuals to join us. If you are passionate about cutting-edge technology, great food, and making an impact in your city, then Wolt just might be for you.
To apply for this job please visit wolt.com.